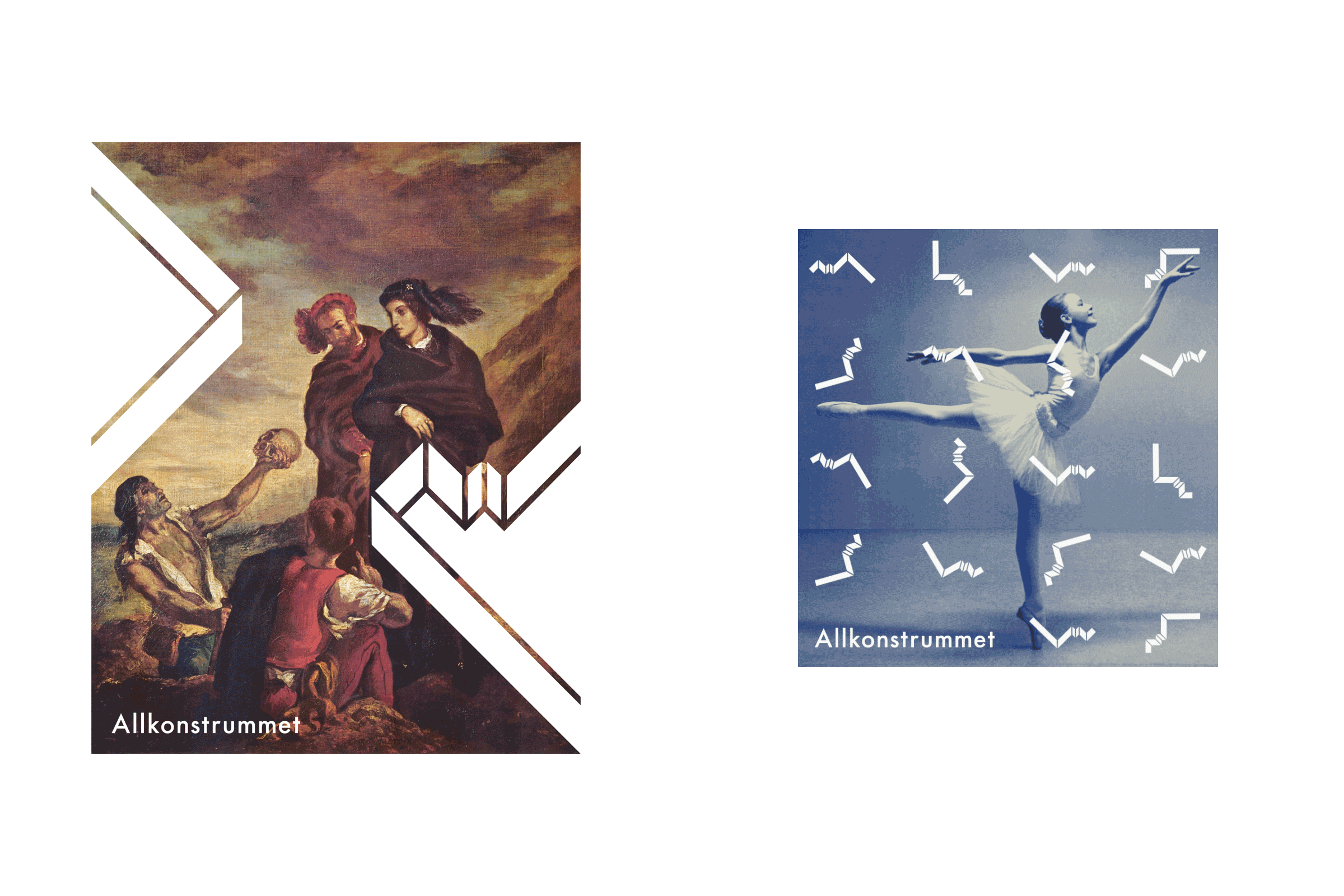 Allkonstrummet
Allkonstrummet is a transformable room run by Stockholm based non-profit art and cultural organisation, Mossutställningar. The room is designed for facilitating artistic productions and public presentations.
Studio Pale Grain developed the branding for Allkonstrummet, which also reflects the visual presence of Mossutställningar.
The logo is based on the transformability of the room. This idea helped to create diverse visual elements to complement the visual identity. The project also included a website for promoting the facility, booking the room and events at Allkonstrummet.

The space unfortunately is now permanently closed.